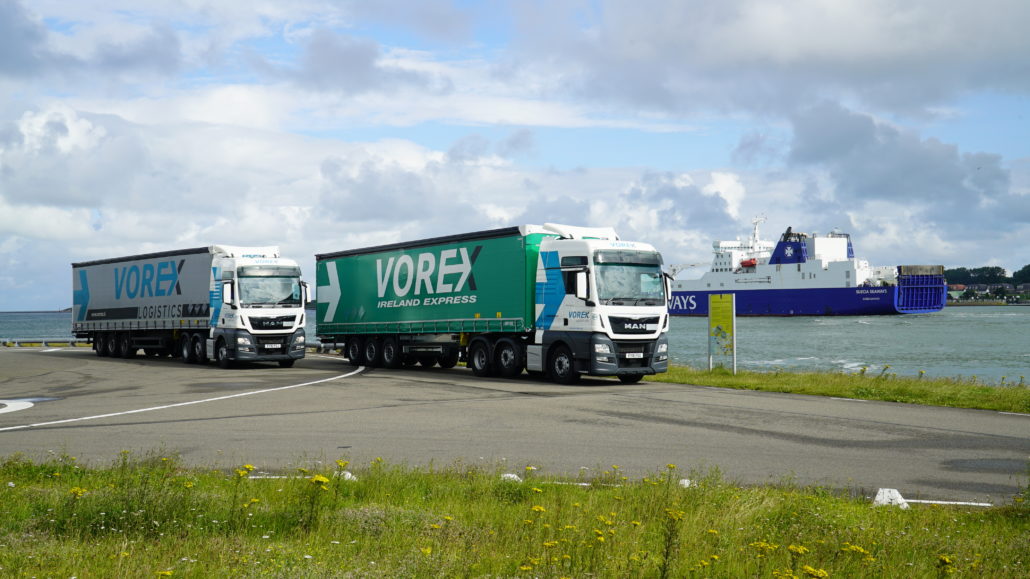 Vorex Logistics and The Knights of Old Group start new service: Ireland Express
With the tag-line "you won't get your pallets to and from Ireland any faster," Vorex Logistics and The Knights of Old Group launched a brand-new service to Europe's fastest growing economy.
With Ireland's impressive growth figures, the time is right to reinforce the cooperation with some of its major trading partners, by means of this service.  For the post-Brexit Britain, this service offers mutual trade interests.
Cooperation between Vorex Logistics and The Knights of Old Group in the development of this service, fits in perfectly with the growing demand in the market. With 460 regular partners and 53,000 employees, the Group has extensive knowledge of all the logistical issues related to transport to and from Ireland, the rest of Europe and beyond.
Equipped in the typical green (Irish) colour while maintaining the original Vorex Logistics and The Knights of Old Group corporate identities, the 'Ireland Express' offers among others express service, economy service, specific time deliveries, late cut-off time and a dedicated customer support service, 24/7!
The scope of services which Vorex Logistics and The Knight of Olds Group offer its clients, combined with the service levels which can only be provided by individual parties, is a perfect mix for the success of the group.
With extensive experience in the retail, pharmaceutical and food industries, each pallet/freight through Ireland Express can count on a fast and reliable processing at competitive rates.
For more information: www.irelandexpress.nl and sales@irelandexpress.nl
http://www.vorex.nl/wp-content/uploads/2016/06/Logo_Vorex-300x138.png
0
0
admin
http://www.vorex.nl/wp-content/uploads/2016/06/Logo_Vorex-300x138.png
admin
2017-02-26 18:27:54
2017-03-20 15:06:48
Ireland Express, the new service by Vorex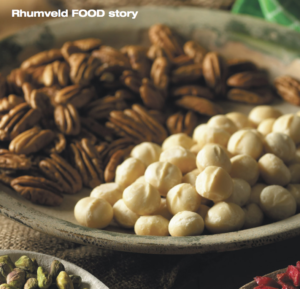 Large consignments delivered by international trailersto minimise the handling of Rhumveld superfoods
Rhumveld Winter & Konijn is a long established Dutch company that specialises in the sourcing, processing and distribution of conventional and organic nuts, dried fruits and seeds.
The Requirement
'Superfoods' figure prominently and Rhumveld offers a full assortment of superfoods both conventional and organic. These include Chia, cranberries, Goji berries, hemp seed, Inca berries, mulberries and quinoa. With its head office and main warehouse in The Netherlands and branch offices in the UK, Germany, Denmark, Poland, Estonia and Slovenia, the company wanted super logistics companies to deliver the goods to customers across Europe.
The Solution
Vorex Logistics, Rhumveld's dedicated logistics partner for the United Kingdom and other European countries, uses the Partnerlink UK network, centrally controlled by the Knights of Old group, for its UK distribution. Both Vorex Logistics and the Knights of Old group are members of Partnerlink Europe, a network of professional, renowned family-owned businesses with a proven track record of high quality transport and logistics services.
Vorex Logistics collects multiple shipments from Rhumveld's Dutch warehouses on a daily basis for delivery across the UK with a guaranteed delivery of within 72 hours. Most shipments are delivered 'on wheels' by Vorex Logistics trailers and a substantial number of small consignments are handled through the Partnerlink UK network controlled by the main Knights of Old site in Kettering.
The Partnerlink UK network enables deliveries to reach customers within 48 hours, regardless of size. Partnerlink delivers to more than 35 locations and quantities range from a single pallet to a full truckload.
Deliveries are made to between three and seven locations a day and average shipments are four pallets. There is a flow back to Holland from the UK warehouse, which is used to optimise vehicle utilisation. Volumes fluctuate over the year but there are no specific peak periods.
Food and food ingredients need to be handled with the utmost care and transport has to be in accordance with HACCP and BRC guidelines. Vorex Logistics also has the SKAL organic accreditation, which means they understand how to handle sensitive organic food ingredients.
Rhumveld and Vorex Logistics recognise opportunities and work closely together to grow and expand the collaboration. Vorex Logistics and The Knights of Old Group have been actively involved in the UK deliveries for Rhumveld since June 2013. The collaboration between Vorex Logistics and the Knights of Old Group dates back to 2004.
Voice of the Customer
Robin Fitzgibbon, of Rhumveld UK, says: 'Vorex Logistics offers the flexibility and services needed when pallet configurations can change up to the very last moment. Booking in for deliveries and collections is crucial and, by doing so, Vorex Logistics offers Rhumveld and its customers a regular, high quality guaranteed service.'
Super logistics companies for European wide deliveries:
• HACCP and BRC
Food grade accreditation
• SKAL Organic accreditation
• Guaranteed deliveries
• Large consignments delivered by international trailers to minimilise handling
Lees het hele artikel: Nuts, dried fruits and seeds from Holland for guaranteed delivery throughout the UK
http://www.vorex.nl/wp-content/uploads/2016/06/Logo_Vorex-300x138.png
0
0
admin
http://www.vorex.nl/wp-content/uploads/2016/06/Logo_Vorex-300x138.png
admin
2016-11-04 15:43:55
2017-03-20 15:05:27
Nuts, dried fruits and seeds from Holland for guaranteed delivery throughout the UK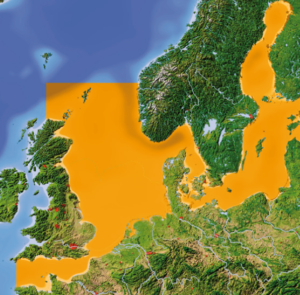 As from 1 January 2015, the new EU Sulpher directive requires a drastic reduction in sulphur emissions from all vessels operating in the so-called Sulpher Emission control Areas, which cover the Baltic Sea, the North Sea and the English channel.  Ships operating in these areas must use fuel with a maximum sulphur content of 0,1 % where now 1% is the limit, or adapt alternative solutions that achieve an equivalent effect.
The basic options to comply with this new legislation all have one mutual result:  an increase in sea-freight costs which  ferry operators will pass on to their customers, freight as well as passengers. From various operators we have been notified to anticipate a significant increase in costs, indicated between 10 – 15 % !
Most Operators have confirmed to have more exact figures by the end of November.
We, as Vorex Logistics b.v., are in continuous contact with all major ferry operators trying to get the exact increases clear so we can also determine the effect on our rates to our customers for next year.
In our continuing drive to find and implement efficient ways of working we now face the hard task of minimizing the effect for our customers whereby, obviously, good entrepreneurship requires us to safeguard the margins we need to maintain a healthy and solid organisation that can continue to offer  you a high quality and guaranteed service.
As expressed above, the real effect of this new directive is not completely clear yet still it's obvious there will be a significant increase of costs to all customers of the ferry operators in the Sulpher Emission Control Areas.
Ahead of the definitive figures we feel it's appropriate to inform you that the first indicative calculations result in to a required increase in freight cost between 4 and 6 %. Whereby we do need to emphasize this will merely be to cover our increased operational costs due this new legislation.
We will keep you informed on the developments and strive to communicate definite figures by early December latest.
If you require any additional information please don't hesitate to contact a member of our staff.
http://www.vorex.nl/wp-content/uploads/2016/06/Logo_Vorex-300x138.png
0
0
admin
http://www.vorex.nl/wp-content/uploads/2016/06/Logo_Vorex-300x138.png
admin
2014-10-03 14:33:20
2017-03-20 15:05:42
New rules on maritime fuel